Patek Philippe open face pocket watch, made for Dr. Walter B. Coffey
Patek Philippe platinum open face pocket watch, with original Shreve & Co. presentation case, platinum fob and platinum knife, made in 1929 for Dr. Walter B. Coffey, founder of St. Francis Hospital, San Francisco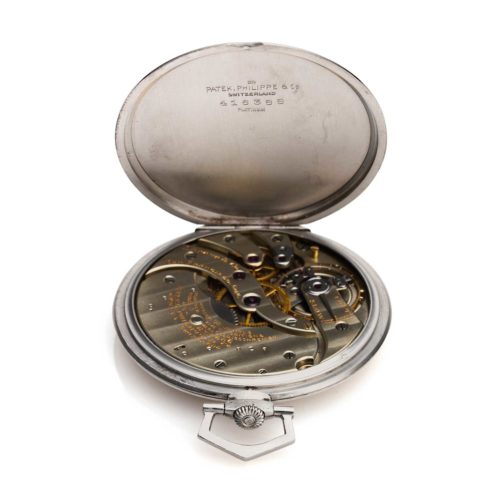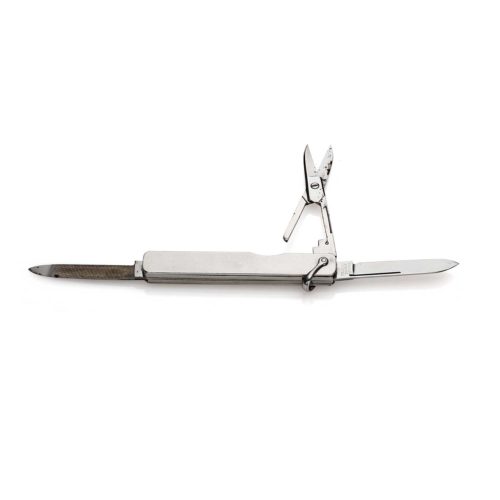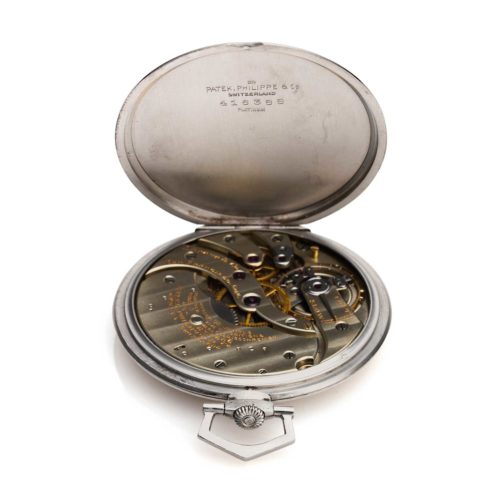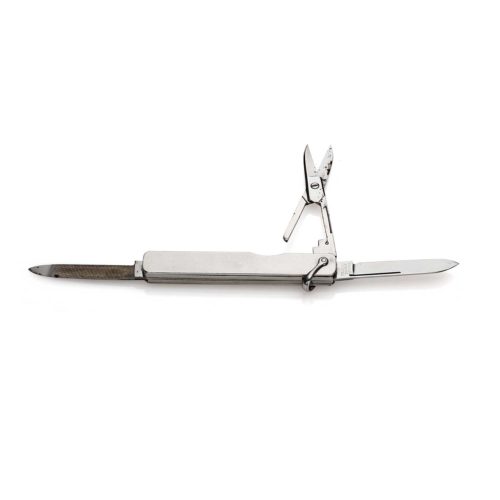 Watches
This platinum pocket watch presentation set is a historical time capsule that captures both horological history and the history of medicine. Fresh to market and exceptionally well-preserved, this watch tells the story of another era, a story of ambition, wealth, and technical beauty.
First, the watch itself is stunning. The movement is of the highest quality finish, as is expected of Patek Philippe, and is signed by the manufacture as well as 'Shreve & Co.' The hinged platinum case (CM 154) is remarkably heavy for such a thin watch. The silvered dial with hand cut platinum numerals retains the original raised enamel long signature. It is interesting to note the archive confirms that the numerals are indeed platinum, a rarity for Patek Philippe as platinum watches typically have white gold numerals.
The fob is marked platinum and the marks indicate it was American made. The same is true of the platinum knife engraved 'WBC'. The watch was imported from Patek Philippe, Geneva and Shreve & Co., San Francisco customized the complete package with the presentation box.
Dr. Walter B. Coffey (1868-1944)
Dr. Coffey was chief surgeon and director of the Southern Pacific Railroad Hospital in San Francisco. He was a pioneer in cancer research and featured on the cover of Time magazine in 1931.
Earlier in his career he was one of five physicians to found St. Francis Memorial Hospital in San Francisco. Known at the time as the most 'modern hospital west of Chicago', it was set up by a group of five physicians: John Gallwey, Frank Ainsworth, Walter Coffey, M.O. Austin, and W.I. Terry. Tragically, one year after it was built it was burnt to the ground during the Great Earthquake of 1906. Rebuilt soon afterwards on Nob Hill, St. Francis Memorial Hospital remains one of the most respected hospitals in the Bay Area.
In 1926, Dr. Coffey's career brought him to the Southern Pacific Railroad Hospital. Here he started his cancer research and built his global reputation. Over 600 doctors worked for him in the 1930s and he was one of the most famous individuals from the medical community of the era. In 1935, Time magazine reported, 'The drama of an aging surgeon's pugnacious ambition overrode the scores of operations and scientific lectures of the American College of Surgeons meeting in San Francisco last week. Before he dies, Dr. Walter Bernard Coffey, 67, insists on nailing his name to the wall of medical fame as a conqueror of cancer.'
This watch was presented to Dr. Coffey in 1940 to celebrate an important date in his work to fight cancer. The engraving reads 'Walter B. Coffey As a Token of Esteem from His Southern Pacific Friends June 27, 1936'. It remains today a time capsule from another era and a prime example of a long-remembered gift made by none other than Patek Philippe.
Read more about collecting Patek Philippe pocket watches.
Sold
Watch specifications
Reference Number: Pre-reference
Production Year: 1929
Original Date of Sale: January 3, 1940
Size: 45 mm
Material: Platinum
Dial Color: Silvered dial with platinum Breguet numerals
Watch Movement: Manual caliber 17'''
Accompanied By: Original Shreve & Co. presentation box, original platinum fob, original platinum knife with initials 'WBC', Archive
CSKU: 1003