Our goal is to give watch collectors and dealers the knowledge they need to make informed decisions on buying and selling vintage and pre-owned Patek Philippe watches. Driven by passion and scholarship, Collectability strives to make the process transparent and enjoyable.
About John Reardon, Founder
John Reardon first became interested in horology while learning the art of clockmaking as a teenager at the American Watch and Clock Museum in his hometown of Bristol, Connecticut. His auction career began at Sotheby's in New York in 1997, where he was part of the team that sold the Patek Philippe Henry Graves' Supercomplication for 12M USD, a record at the time. He joined the Henri Stern Watch Agency (Patek Philippe USA) in 2001, and served for a decade in sales and marketing roles. Returning to the auction world in 2011, he spent five years leading Christie's Watches as International Head of Watches, managing a global team of 30 individuals at the world's largest auction house. 
John left his role at Christie's during the summer of 2019 to launch Collectability. Dedicated to buying, selling and collecting Patek Philippe timepieces, Collectability aims to educate collectors on the history of Patek Philippe, its timepiece production, and place in the international field of horology. John married his love of horology with his love for the artistry and innovation of Patek Philippe when he created Collectability. His depth of experience, expertise and passion for the brand make Collectability a special place for all things Patek Philippe.
John is a regular contributor to Forbes magazine, as well as a contributing writer on the Patek Philippe magazine where his Collector's Guide can be seen in each issue. His first book, Patek Philippe in America: Marketing the World's Foremost Watch, was published in 2008 and was followed by the Patek Philippe Reference Guide: Men's Wristwatches (2010) and the Patek Philippe Reference Guide: Ladies' Watches (2012). John is member of Academy of the Grand Prix D'Horlogerie de Genève, a Trustee of the Horological Society of New York, and a Liveryman of the Worshipful Company of Clockmakers.
Contact John at: [email protected]
Press clippings
Read more about John and Collectability on the Collectability press page.
About Tania Edwards, Co-Founder
Tania Edwards has over 30 years' experience in the watch industry, mostly with Patek Philippe. Her career started on the PR agency side, promoting the 150th anniversary of Patek Philippe which led to the role of Marketing Director at the Henri Stern Agency (Patek Philippe USA), a position she held for 10 years, eventually becoming Vice President. Her pivotal role in developing the global campaign, 'You never actually own a Patek, you merely look after it for the next generation,' and the award-winning Patek Philippe Magazine — both of which are still running after 27 years — is a testament to Tania's deep understanding of how to appeal to the most discriminating customers. 
More recently, Tania managed the marketing for Christie's Luxury division: Watches, Jewelery, Wine and Handbags, and was US Head of Marketing for the British watch company Bremont. 
Tania shares John's deep-seated love for the brand, especially retracing the journey behind each vintage Patek Philippe watch that comes across her desk. Tania is thrilled to have co-founded Collectability and to continue her Patek Philippe journey with her friend and colleague John Reardon.
Contact Tania at:  [email protected]
Both John and Tania are proud to be members of the board of trustees of the Horological Society of New York (HSNY). Founded in 1866, HSNY is America's first watchmaking guild and one of the oldest continuously operating horological associations in the world. Dedicated to advancing the art and science of horology through education, the nonprofit organization regularly holds lectures by leading horological experts, and through its scholarship program supports US watchmaking institutions and watch makers. If you are not already a member, we encourage you to become one. Learn more about HSNY here.
About Sabine Kegel, Specialist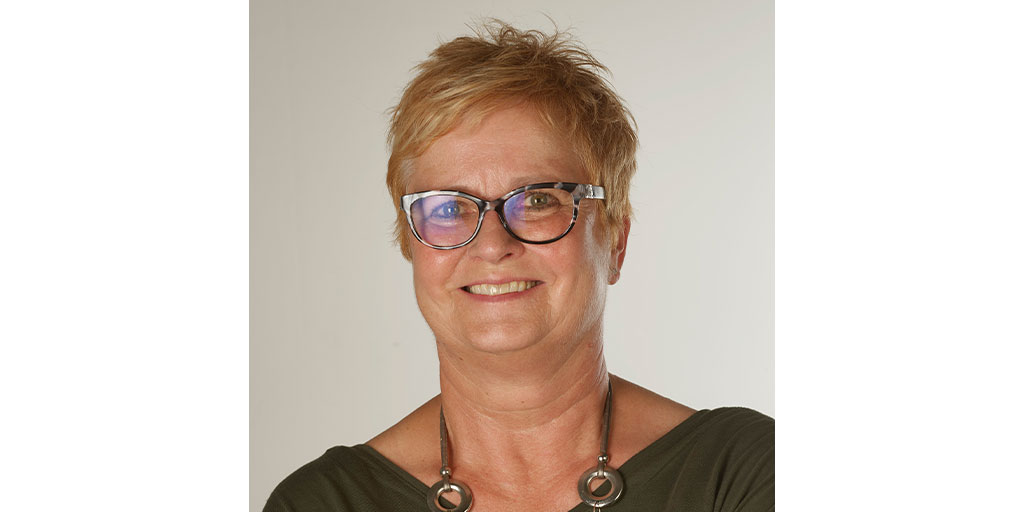 Sabine Kegel is one of the most highly regarded watch experts and auction veterans in the industry. With over 25 years experience in watch auctions, Sabine is respected by the world's most important watch collectors and institutions. Sabine Kegel lives and works in Geneva and represents Collectability throughout Europe and Asia.
Sabine started her career at Christie's watch department 25 years ago, and held several positions, most recently as the head of the Geneva department and head of Europe. During her career she was instrumental in some of the firm's most important sales, notably together with John Reardon on the Patek Philippe 175th Anniversary Sale (2014) and Nautilus (2016), and the 2017 and 2019 Only Watch charity auctions including the sale of the most expensive watch in the world, Patek Philippe's unique Grandmaster Chime in steel which sold for CHF 31 million.
Passionate about watches since childhood, Sabine continuously deepens her horological knowledge, spanning from the very first timepieces to modern watches. She specializes in antique and vintage watches and is in close contact with some of the world's most serious watch collectors.
Sabine grew up near Zurich before establishing herself in Geneva in 1995. She is fluent in German, English and French and has a basic knowledge of Spanish.
Contact Sabine: [email protected]