To anyone with even a passing interest in Patek Philippe, one thing is abundantly clear: If value on the secondary market is the benchmark by which greatness is determined, a single model, the legendary ref. 5711/1A, aka the Nautilus, reigns supreme.
To lovers of fine timepieces, however, the venerable Geneva-based brand is so much more than simply the maker of the most coveted wristwatch in the world. In fact, the current mania for all versions of the ref. 5711/1A — and especially the Tiffany Blue dial version released in December, now rumored to have some collectors offering 3 million USD, 60 times its $52,635 retail value — got us thinking about which vintage Patek Philippe timepieces (i.e. watches manufactured prior to the year 2000) remain undervalued.
So we asked collectors, dealers and auction house experts, including Collectability's very own John Reardon and Tania Edwards, to weigh in. "Collectability is built on this very question," Reardon says. "We love under-appreciated pieces that represent the values of Patek Philippe, past and present."
Our highly debatable list of the six most undervalued and overlooked Patek Philippe watches manufactured before the 21st century appears below, in ascending order of the number of mentions each received. While the references fall into different price brackets and come from a wide swath of periods, they all represent value buys, according to our experts. Happy hunting!
6. Minute Repeater Pocket Watches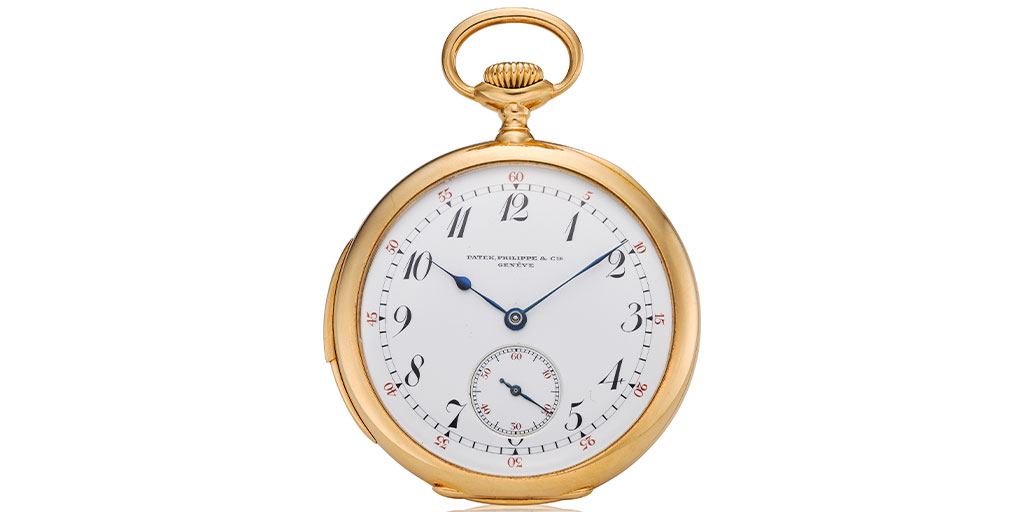 Edwards is unequivocal about the area most undervalued by Patek Philippe collectors. "There's no question it's a minute repeater pocket watch," she says. "We've sold a few exquisite models for around $20,000. The sound is mind blowing. The advantage of a pocket watch is there's more space for the sound to resonate." The other advantage is, of course, the relative value for money, especially compared with prices on equivalent wristwatch models. "This is an area where we are speechless all the time," Edwards says. "You would be lucky to get a simple Patek Philippe minute repeater wristwatch for $350,000, or more likely $400,000. And yet, a simple minute repeater pocket watch starts around $20,000."
Pocket watches, in general, are vastly underpriced, contends Patrick Getreide, a French collector and owner of The Oak Collection, which comprises numerous one-of-a-kind Patek Philippe models, and is due to go on display at the Design Museum in London in May. "Ref. 605, a world time complication, should be the same price as a model on a bracelet, which is 2 million Swiss francs, but you can get one for 80,000 to 130,000, which is incredible," Getreide says. "Why is it 10 times more if you have a bracelet? It's the same complicated watch, an exact copy of the design. I can think of 20 more references that are undervalued."
5. Ref. 96
Getreide is also a fan of Ref. 96, Patek Philippe's first Calatrava model. Produced between 1932 and 1973, the watch is round, hand-wound, time-only — and small in diameter. "It's 30 mm, but you can get some for 5,000 to 10,000 francs," Getreide says. "Today it's not in fashion for men to wear 30 mm — it's more for women — but it's an exquisite watch."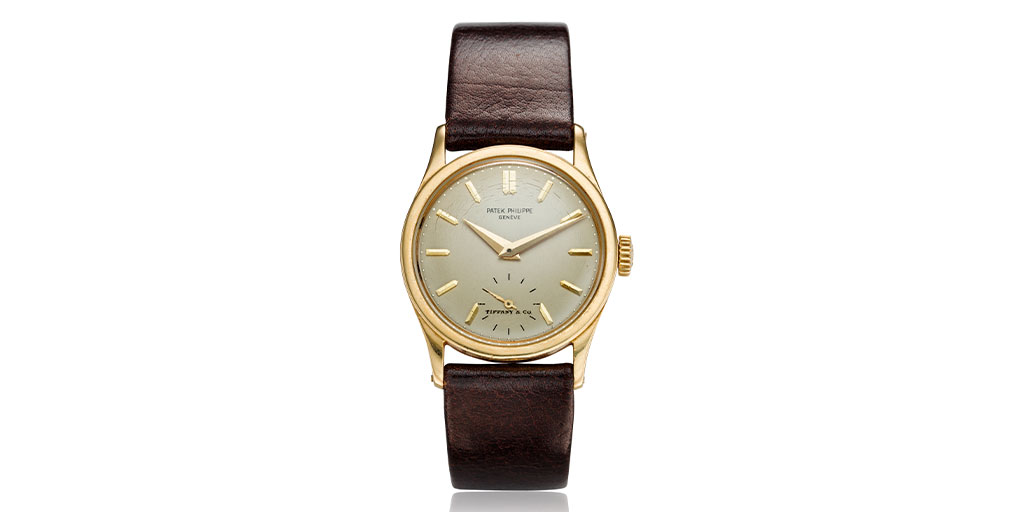 Edwards calls Ref. 96 "the quintessential Calatrava" and jokes that prices will likely have gone up since yesterday. ("It is crazy what prices are doing!" she says.) "Any Patek that just tells you the time is simple and beautiful," she adds. "You can't go wrong."
4. Ref. 5040
Patek's legacy of creating shaped watches is often overlooked, but a few tonneau-shaped perpetual calendars introduced in the 1990s, and now valued under $50,000, are starting to attract more interest. Take ref. 5040, for example. Reardon describes it as a reference he "will be giving lots of attention in 2022 and beyond while I can still buy them at this attractive price point." Edwards worked for Patek Philippe in the '90s and distinctly remembers the less-than-auspicious reaction the model received upon its introduction. "When it came out, we thought Patek had lost its mind," she says. "Who's going to wear this strange shaped watch? If they're spending this much money, they want a more conservative design. But now, it's just super cool looking. And it's around $50,000 for an important complication by Patek."
Another tonneau-shaped example due for its moment in the spotlight, notes Getreide, is ref. 5041, a tonneau-shaped style made between 1995 and 2003. "You can get it for a very low price, and it will become very important in the future," he says.
3. Ref. 5085-1/A
While it may not go viral on Instagram, this relatively unknown 1990s-era Patek wristwatch, dubbed the Neptune, was conceived as a sporty update to the Nautilus. Equipped with the same movement as the ref. 3712 Nautilus (caliber 240 PS), the Neptune came in a round 37 mm case in steel, two-tone or gold. For some astute collectors, the bracelet model represents a true value for anyone interested in steel sport watches but unable to buy into the category due to soaring prices. "In pictures, I'm not so sure about this watch, but in person it's fabulous — but not many people get to see them in person," says Keith Davis, head of watches for Christie's Americas. "It's time-only, really beautifully made, still a modern size. Nobody talks about it."
Well, not exactly nobody. Asher Rapkin and Gabe Reilly, the co-founders of Collective Horology, a collector's group based in California, described the Neptune as "another relative value hidden in plain sight." They drew attention to its design, which, unlike the Nautilus, did not originate with the celebrated Gerald Genta. "Arguably more so than the Nautilus or Aquanaut, the Neptune offers a distinctively Patek take on the sports watch," they write in an email. "In other words, it's no Genta-inspired design, but rather an organic evolution of Patek's classical approach to watchmaking. And it's rare: Launched in 1998, it was discontinued only years later. Given its relative scarcity and the quality examples still available, it likewise represents a value — and one that won't last long."
2. The Golden Ellipse
The very essence of 1970s design, the Golden Ellipse watches that Patek introduced in 1968 are growing in value but at nowhere near the pace of the brand's vintage sport models. "Undervalued is an understatement with many vintage Ellipse watches still under $10,000," says Reardon.
James Lamdin, director of vintage and pre-owned timepieces at the Watches of Switzerland Group, says "a spectacular example on a bracelet is probably around $20,000. They have a very luxurious, streamlined, non-sporty style and they're just exquisite watches," he adds. "We've done well with them recently, but there are plenty of collectors who don't even look at them."
Rapkin and Reilly are equally bullish about the Ellipse: "For collectors looking for a signature design from Patek, the Ellipse meets the brief," they write. "Not only that, more broadly, it's aligned with a growing interest in elegant dress watches with distinctive case geometry, namely the Cartier Tank. Vintage examples represent a tremendous value for a quintessentially Patek take on an elegant dress watch."
1. Ref. 3970
If the sheer number of people who selected the ref. 3970 is any indication, then this perpetual calendar chronograph, introduced in 1986 as a successor to the iconic ref. 2499, should send collectors running to their dealers (stat!). "Under $100,000, I think of a dozen references that are undervalued but the ref. 3970EJ is still the golden opportunity of choice," says Reardon.
He is echoed by the industry's most discerning buyers, including Jasem Al Zeraei, a.k.a. @Patekaholic ("It has to be the 3970, in all metals and dial variations"); Silas Walton, founder of A Collected Man ("It's a stunning watch and ridiculously undervalued relative to what it represents"); and Jaclyn Li, a Harvard University student, Vancouver-based collector and co-host of The Waiting List podcast ("I consider one of my favorite references, the 3970, to be one of the most undervalued Pateks at the current moment").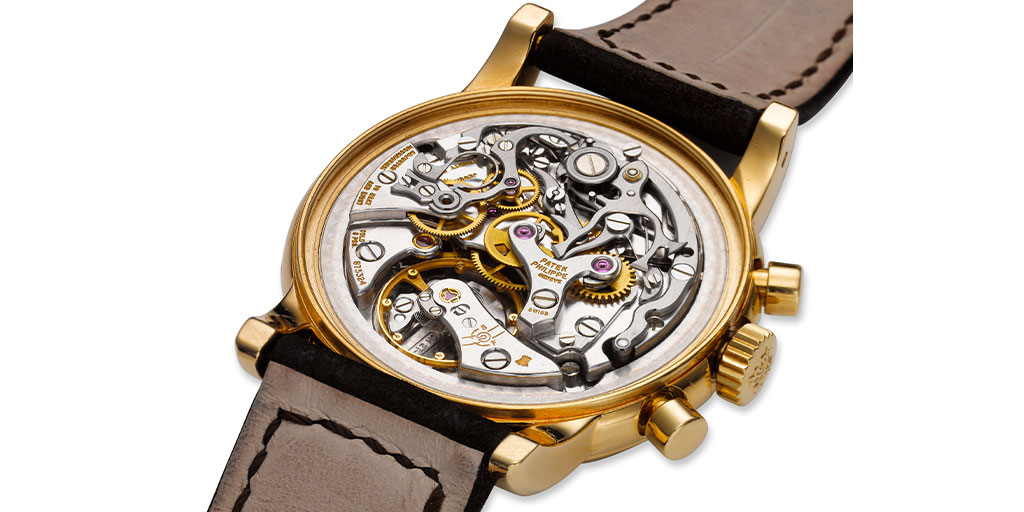 Few people, however, waxed as poetic about the ref. 3970 as Artemy Lechbinisky, CEO of Ineichen Auctioneers in Zurich, "This is an absolute classic of Patek Philippe complications in a 36 mm case, with a perpetual calendar and chronograph of an old-school traditional design," he says. "Its CH 27-70 Q caliber is one of the best movements in the world in its category. Patek Philippe turned a Lemania 2310 movement blank, as if by magic, into an incredibly beautiful and, most importantly, reliable movement. Patek Philippe, as well as a handful of other brands, have given this movement the Poinçon de Genève and it certainly deserves it.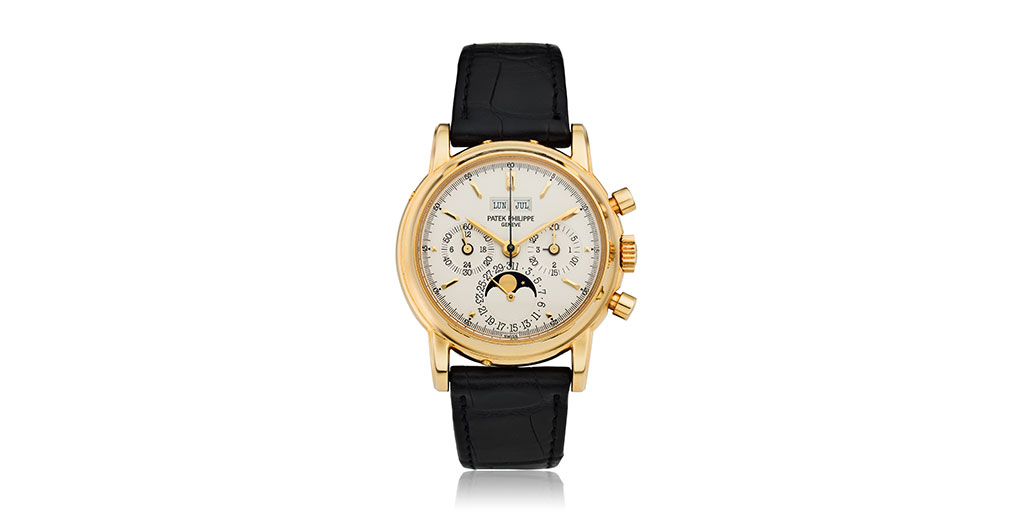 "In my opinion, this is the Cinderella of haute horlogerie," concludes Lechbinisky. "There will be a royal ball soon. Now is the time to take a closer look at the 3970, as this reference is unlikely to turn into a pumpkin when the clock strikes midnight."
To learn more about the ref. 3970 see this Collectability video.
Collectability would like to sincerely thank Victoria Gomelsky and the collectors and experts she interviewed for this fascinating look into the future of vintage Patek Philippe.